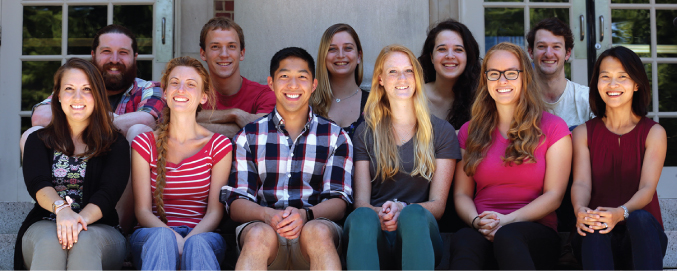 Lab Members
Kevin Santa Maria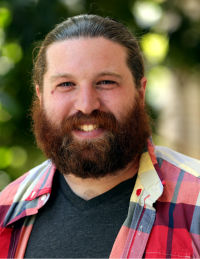 Hailing from East Lyme, CT (the better of the Lymes), Kevin attended the University of Connecticut for his undergraduate work. When he wasn't watching championship-level basketball, he earned degrees in Chemistry and Molecular & Cell Biology. Kevin joined the Li lab in the spring of 2014. Here he is investigating novel gene clusters in Streptomyces and Pseudomonas, and developing synthetic biology methods for characterizing their products. When he gets the chance, he climbs, hikes, and plays volleyball.
EMAIL
Andy Chan, PhD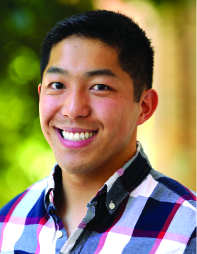 Andy is from Poughkeepsie, NY and received his B.S. in Biology from The University of North Carolina at Chapel Hill in December 2012. He joined the Li group and Chemistry Department in May 2014 after a year of BBSP rotations. Andy's research background includes plant genetics, marine ecology, marine biology, cancer biology, enzymology and chemical biology. He is currently studying the holomycin gene cluster and associated biosynthetic pathways from Streptomyces clavuligerus. Specifically, he is investigating the role of a globin protein in holomycin's biosynthesis via in vivo and in vitro studies. Additionally, he is probing the mechanism of action of holomycin as a representative of the dithiolopyrrolone group of antibiotics. His particular areas of expertise include genetics and microbiology. When not in lab, he enjoys SCUBA diving, photography (especially underwater!), hiking, being active and outdoors as well as online shopping. He has a love of all things marine and one day hopes to bring his research back into a marine context.
EMAIL
Ashley Kretsch, PhD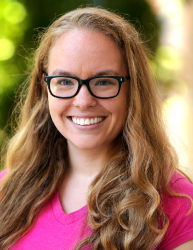 Ashley joined the Li Lab in May 2014 as a graduate student in biological chemistry. Born in the United States, she spent secondary school in the Hague, the Netherlands and has backpacked around Europe several times. She graduated from Harvey Mudd College in Claremont CA, with a B.S. in Chemistry, and swam NCAA for CMS. In the Li Lab, she focuses on characterizing small molecule products from signaling and virulence-related biosynthetic pathways in Pseudomonas and Burkholderia species. In her spare time, she enjoys being active and experimenting in the kitchen.
EMAIL
Jon Patteson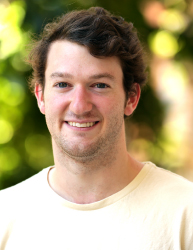 Jon grew up in Charlottesville, Virginia, and he received a B.S. in chemistry with honors from the University of Richmond in 2015. He is currently exploring the involvement of tailoring enzymes in natural product biosynthetic pathways. Jon has played in squash tournaments since high school, and he founded the squash team at Richmond. Jon also enjoys hiking and playing guitar in his free time.
EMAIL
Gina Morgan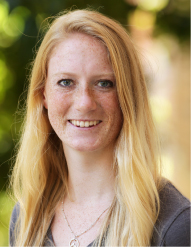 Gina is from Colorado Springs, Colorado. She attended Regis University in Denver where she earned degrees in Chemistry (Honors) and Environmental Science. She played NCAA volleyball at Regis and earned Academic All-American accolades. Gina joined the Li lab in the fall of 2015 and is currently working on the enzymology and biosynthesis of small molecules in virulence-related pathways. In her free time she likes to play volleyball, hike mountains, be outside, and play with her pup. At one point she had a stint as Santa's personal elf.
EMAIL
Rachel A. Johnson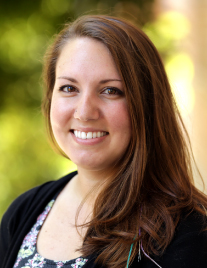 Hailing from Frederick, MD, Rachel traveled south and obtained a dual B.S. degree in Biochemistry and Chemistry from East Carolina University in 2014. Go Pirates! Rachel went on to pursue her Master's degree in Chemistry under the advisement of Dr. Anne Spuches. During her Master's, she conducted research in Bioinorganic Chemistry using biophysical techniques, mainly ITC and CD. In 2016, Rachel was admitted into the Biological Chemistry division at UNC and is a member of the biophysics training program. In her free time, Rachel enjoys traveling, live music, karaoke, frisbee, and volleyball.
EMAIL
Adam Lescallette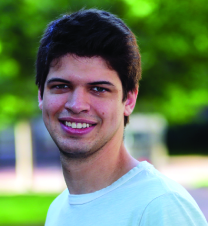 Adam joined the Li Lab in June of 2018 after doing a year of rotations in BBSP. He grew up in the sweetest place on Earth (Hershey, PA) and earned a bachelor's degree in biochemistry from Juniata College, where he studied substrate recognition of the Alzheimer's-linked enzyme complex gamma-secretase. After graduating, he moved back to Hershey where he worked as a tech for two years at Penn State's Hershey campus, studying transdifferentiated monocytes as a model for schizophrenia. Feeling ambitious, he then entered a PhD program at UNC. In the Li lab, he is studying the biosynthesis of a natural product herbicide and elucidating the enzymatic mechanisms in the pathway. When he's not pipetting or hanging out with E. coli, he enjoys playing classical piano and writing music, learning about music theory, and indoor rock climbing.
Katie Acken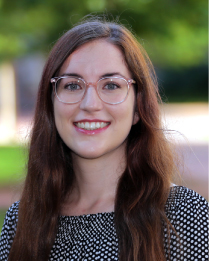 Rachel M. Johnson
From Cold Spring Harbor, NY, Rachel went south to the University of Miami (the only relevant Miami), where she graduated with degrees in Chemistry and Microbiology & Immunology. After desperately missing autumn in the endless summer that is southern Florida, she went north-ish to North Carolina. In the fall of 2018, she joined the Li lab, becoming the second Rachel Johnson in the lab. When in lab, she is studying structure-activity relationships of hybrid antibiotics. When not in lab, she is having boba tea, impulsively purchasing candles, and missing the sun.
Xiaoyan (Betty) Chen
Undergraduates
Henry Bryant
Lab Alumni
Erinn O'Neill, PhD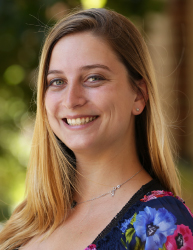 Erinn joined the Li lab in fall of 2013. She is from New York and attended Drew University in Madison, New Jersey where she obtained an ACS certified Chemistry degree. She is developing enzyme-guided strategies to characterize cryptic biosynthetic pathways in plant pathogens. She is working with two clusters from pathovars of Pseudomonas syringae. She is an avid Backstreet Boys fan and has seen them in concert four times.
EMAIL
Zach Dunn, PhD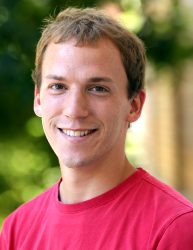 Zach was a graduate student studying oxyvinylglycine biosynthesis and hybrid antibiotics.
Elisabetta Massolo, PhD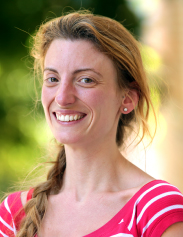 Elisabetta was a post-doc studying the chemistry and biology of NRPS natural products. Eli left the lab in 2017
Jillian Tyrrell, PhD
Jillian was a postdoctoral researcher at UNC. Her work focused on genome-mining to discover and characterize novel biosynthetic pathways. She left the lab in 2015.
Wenlong Cai, PhD
Wenlong was a post-doctoral research using genome-mining and enzymology to elucidate biosyntheses of complex natural products. Wenlong left the lab in 2016.
Savannah Weeks
Savannah was an undergrad working on multiple projects. She graduated in 2018.
Martina Knechel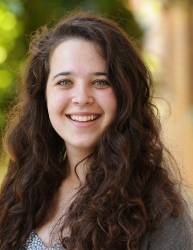 Martina Knechel was an undergrad working on identifying pathways governed by a bacterial natural product. She graduated in 2018.